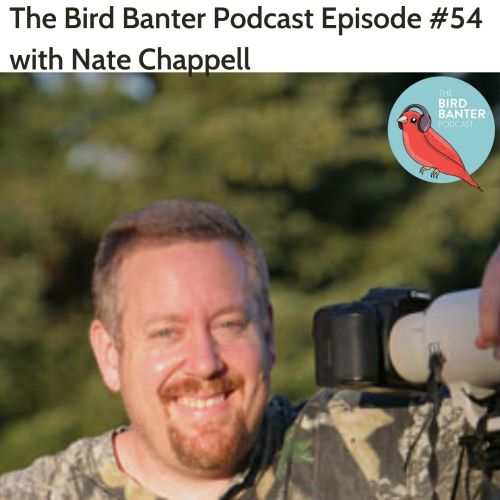 In this episode Nate and I talk about his early birding years in the Tacoma area with his older brother Chris, his early photography on a birding trip to South Africa, and his progression from birding into becoming a professional nature photographer and photography tour leader.  It's a fun story, and I think you'll enjoy hearing about Nate's career and travels. 
You can follow Nate on facebook @ChappellPhoto  or at his web site http://www.trogontours.net/
The Tahoma Audubon Society that Nate mentions has lots of field trips as well as having a Christmas Bird Count.  You can find theim at https://www.tahomaaudubon.org/
Be sure to check out my web site Bird Banter 
Until next time.  Good birding and good day.