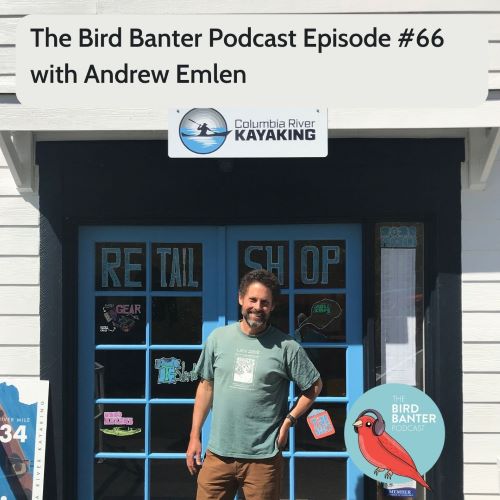 Andrew took me out birding in Wahkiakum County, WA and we recorded this episode after a great day of birding.  We talk about the Alcyon Farm, his home and wonderful natural area, birding in Wahkiakum County, his Skamokawa Swamp Opera band, his Sea Kayak Business, the history of steemboats on the Columbia River, and more. He is a fabulously talented and interesting person.  
Here is a link to the facebook page of the Skamokawa Swamp Opera
and here is a link to Columbia River Kayaking. 
Read and see lots more at The Bird Banter Blog. 
Until next time. Good birding and Good Day!