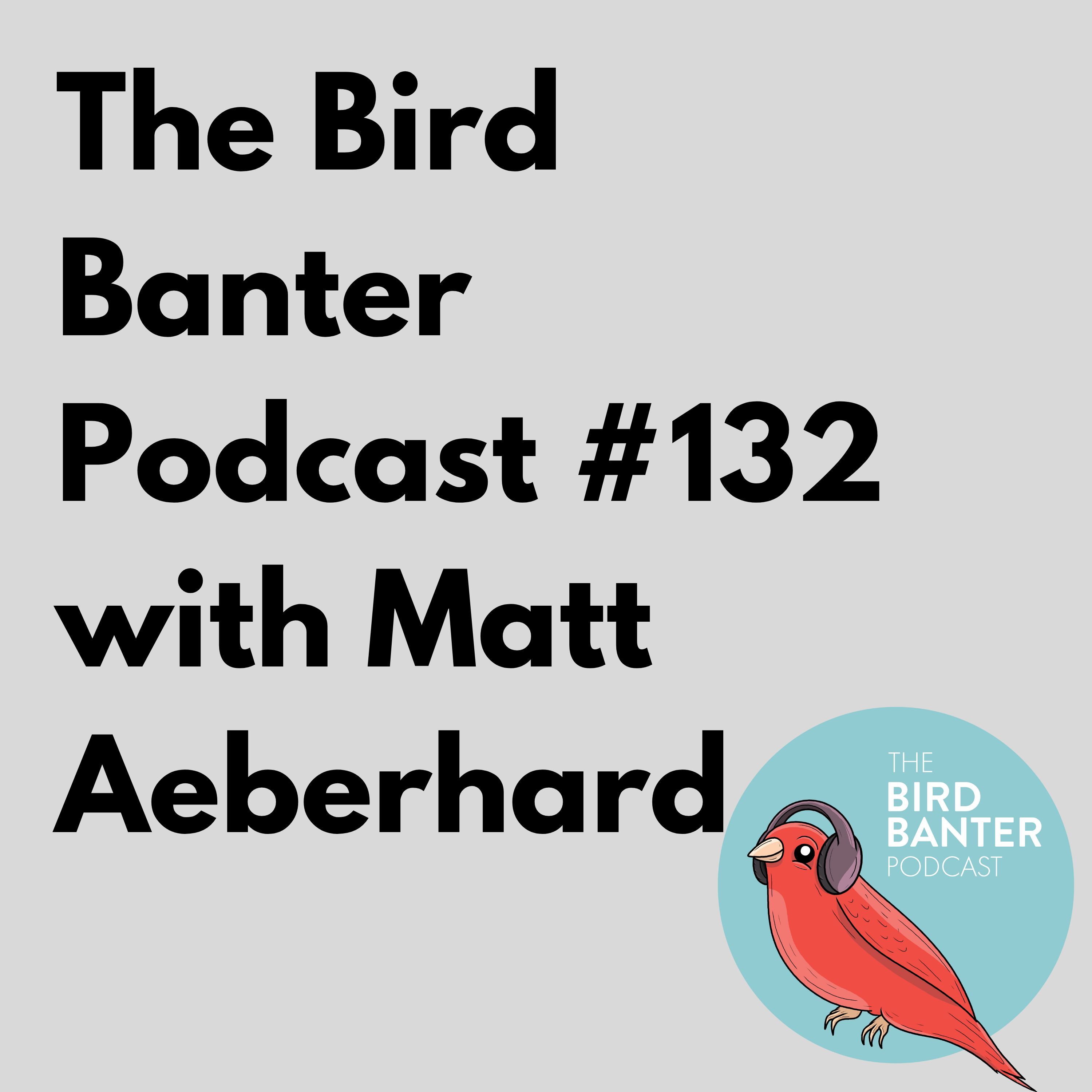 On this episode Matt Aeberhard and I talk about his remarkable carreer and experiences as a world-class wildlife videographer, his birding story, his new project Birds of America: How Birds Can Save Us. 
You can see lots more about Matt on his website, or follow him on Instagram @mattaeberhard.
As always check out the blog post on BirdBanter.com for more links, and in this case some embedded video by Matt. 
Thanks for listening. Good birding!