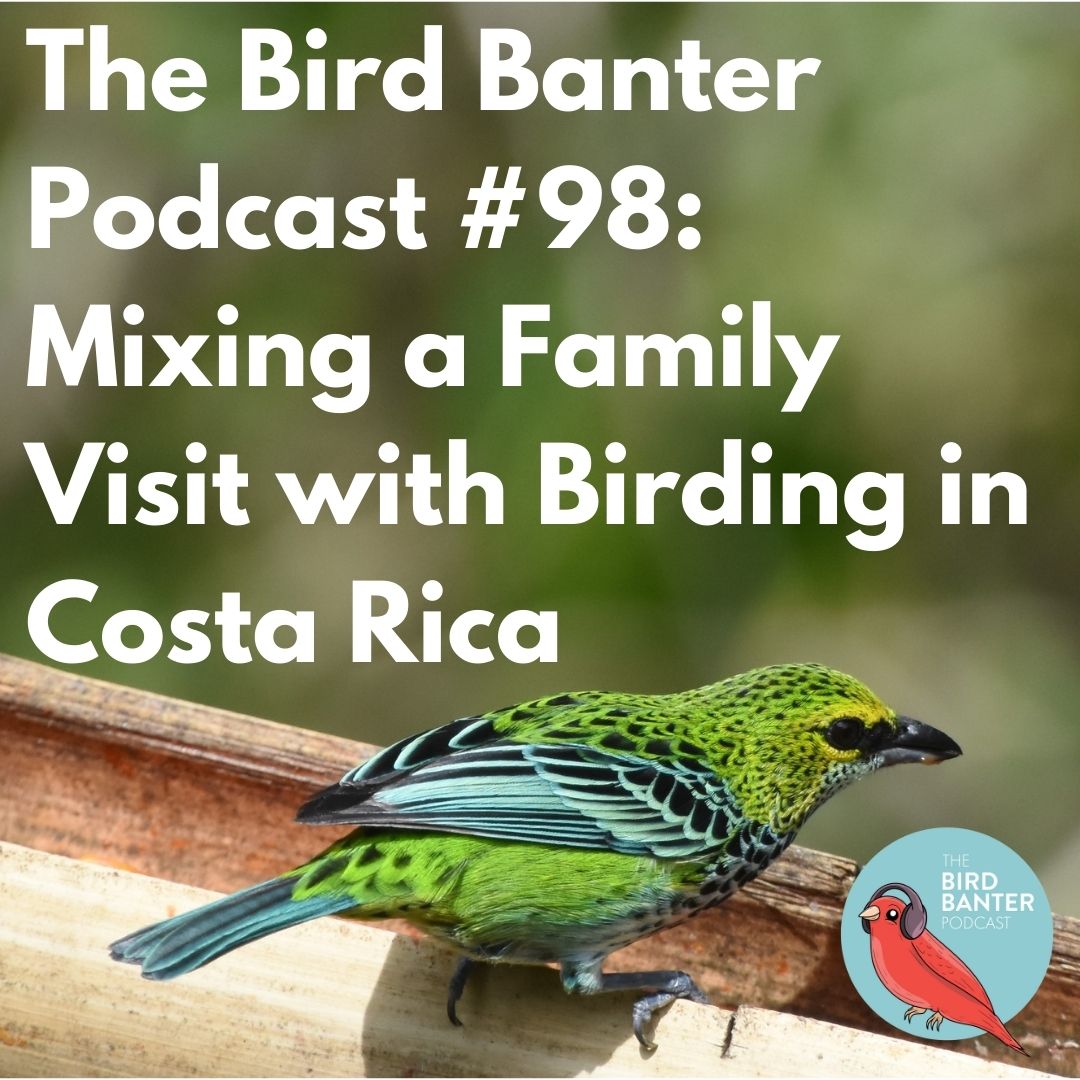 This is an episode I do solo without a guest. I try to talk about my experience on a recent family trip to Costa Rica.  The challenge of focusing on important time with family while being lured into birding a very birdy habitat was ever present.  Check out the blog post on the Bird Banter website to see photos and more details about the trip.
Here are links to contact the guides I used, Carlos Ureña and Andres Chinchilla.
I'll be back soon with a more usual episode with a guest.  Until then, good birding and good day!