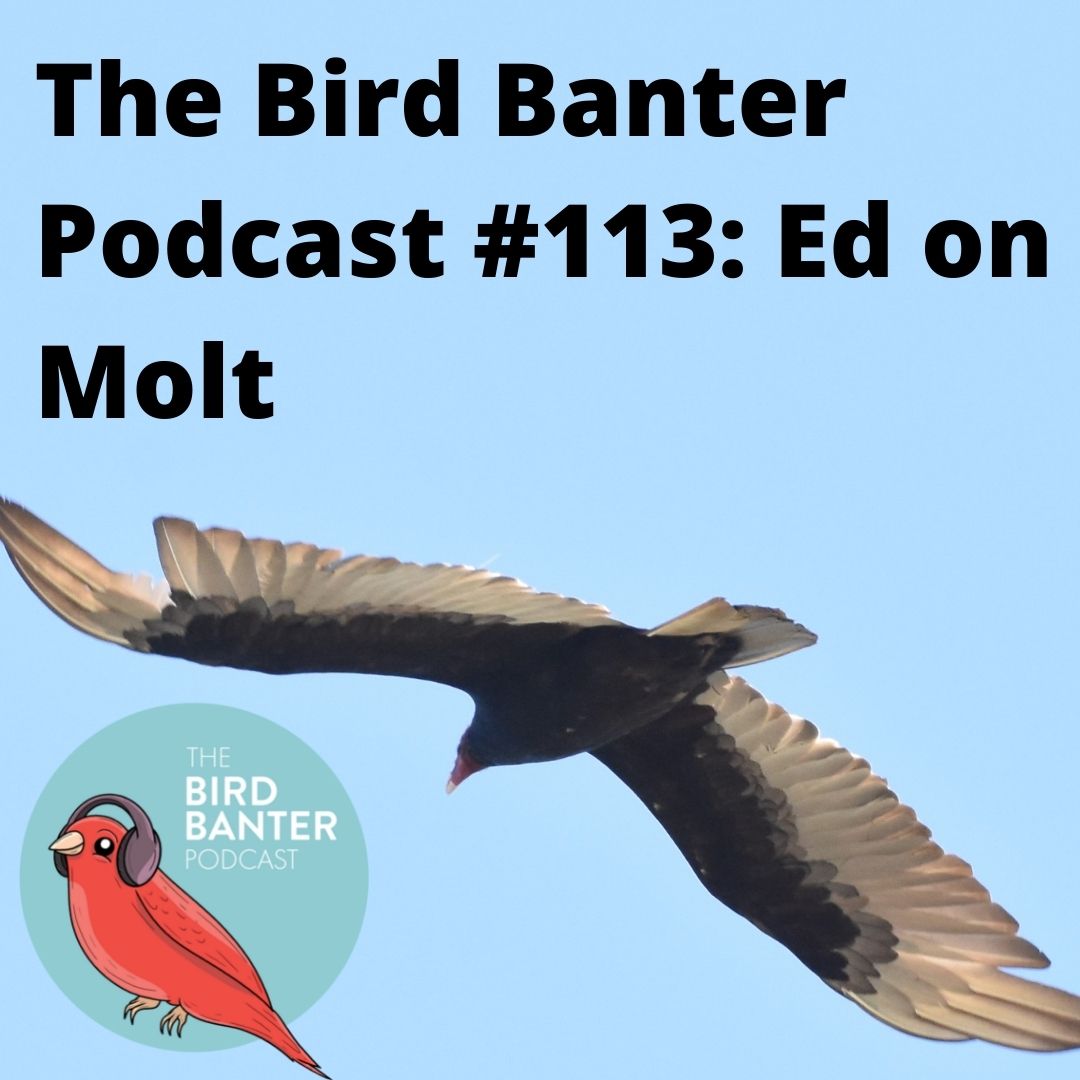 There are few nuances of birding that cause more confusion and frustration than molt. Birds have to replace their feathers every year to survive, and understanding this process called molt can bring a not just a better understanding of birds and bird ID, but make looking at the details of plumage of each bird we see a little more fun. I'm certainly no expert on molt, but hearing about the process from the perspective of a non-expert who enjoys the subject may help listeners wrap their brains around the terminology used and the process. I hope so. 
Check out Steven N.G. Howell's great book Molt in North American Birds, which I said I'd link to in these notes, but appears to be out of print.  Borrow a copy from a birder you know if you can. 
I'll put up a blog post on BirdBanter.com with more details. 
Until next time, good birding and good day!